NOPP Partners Announce Marine Biodiversity Observation Network Demonstration Project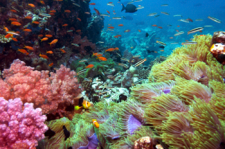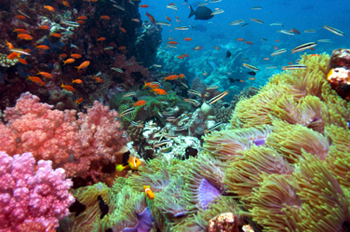 NOAA, NASA and the Department of the Interior's Bureau of Ocean Energy Management (BOEM) have announced a new partnership through the National Oceanographic Partnership Program. These agencies have joined together to support three projects to demonstrate how a national network to monitor marine biodiversity could be developed.
Marine biodiversity is a key indicator of ocean health and an integrated picture of what is happening to marine biodiversity will provide marine resource managers and policymakers with tools to address threats ranging from invasive species to climate change. 
The three demonstration marine biological observation networks will be established in four locations: the Florida Keys; Monterey Bay and the Santa Barbara Channel in California; and in the Chukchi Sea in Alaska. These networks will integrate new and long-term observations from satellite, laboratory, and ocean research to provide a bigger picture of how marine ecosystems are changing.
To learn more go here.