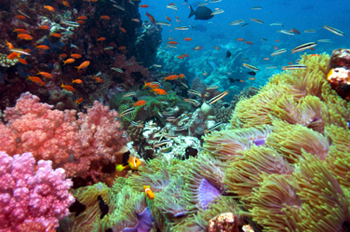 During the month of April, the NOPP office provided support to both the IWG-OP and IWG-FI as they planned partnership activities and implemented aspects of the National Ocean Policy. A major partnership activity that took place in April was the first annual meeting of the Marine Biodiversity Observation Network projects. This meeting brought together representatives from partnering agencies and principle investigators from the University of Southern Florida, the University of California, Santa Barbara, and the University of Alaska, Fairbanks to identify challenges, begin to set milestones, and chart a way forward for the five-year timeline.
In an effort to stay abreast of the most pressing ocean issues, the NOPP office staff attended the following briefings and congressional hearings during April:
The NOPP is continuing to update our website. We are currently integrating our archive of annual NOPP reports into the project listings on our website; until this work is fully completed you can access this archive on our interim page.
To stay up-to-date on the NOPP, please follow us on Facebook and Twitter.