This June, the NOPP Office officially launched a completely redesigned version of its website, NOPP.org. We encourage all visitors to spend time exploring the new site, especially our newly searchable projects table and publications history. We welcome any feedback that may improve the functionality of our site.
In addition to the website redesign, the NOPP Office continued supporting the Interagency Working Group on Facilities and Infrastructure (IWG-FI) and the NOPP Committee in their efforts. The NOPP Committee is currently working to develop new partnership opportunities in ocean research in contexts of the nation's research priorities as established by the SOST, while also supporting ongoing NOPP initiatives like the ADEON project.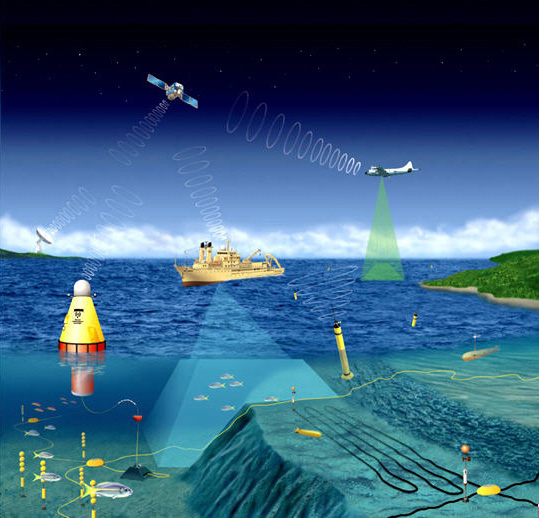 The NOPP Office supported the members of the Ocean Research Advisory Panel (ORAP) as they held their first public meeting since December 2013 on May 31st and June 1st. These are public meetings and are announced on the Federal Register. Check back with us in the coming months for news on ORAP activities, as panel members work to provide independent scientific advice and recommendations to the Federal community on a number of ocean S&T issues.
Finally, the NOPP Office staff continued its work in keeping track of ongoing and emergent policy issues that pertain to both ocean resource management trends and research investments in ocean science and technology efforts. NOPP office staff members attended the three-day Capitol Hill Ocean Week 2016 event, where political and community leaders from all over the country convened to discuss important topics related to national ocean policies and the future of ocean research and education priorities. This annual event is organized by the National Marine Sanctuary Foundation.
To stay up-to-date on the NOPP, please follow us on Facebook and Twitter @TheNOPP. Sign up for our mailing list at the bottom of the page, which includes funding announcements for new NOPP projects and future ORAP meeting notices.